Plexus. It's the current buzzword, isn't it?  But is it more than hype?  For a long time I was curious.
I watched testimonials for months, waiting for the crash.  I've seen new items flash red hot before, always from a  safe distance, of course.

This one felt a little different.  Many people claim to be skeptics, but I think I win somewhere around second place.  Just shy of the person who never believes or tries anything new.  It's so bad that when David told me the Target in Hagerstown had opened a Starbucks I was convinced he was confused with another Target. After all, I'd wanted a Starbucks there more times than I could count on those multiple winter town trips coupled with obstetric visits last winter ….. until I bought a latte there myself. Tasting is believing, you know.

It's hard for me to get excited when a new product burns hot only because people say they feel better.  I'm delighted for them, of course, but the skeptical side of me always wonders how much of it is scientific change and how much could be attributed to a placebo effect.  I hear people claim that something is all natural and I still feel dubious because, hey, so is marijuana and poison ivy. Just because it's natural doesn't mean it's good for me.
But as I waited and watched, I noticed that many of the testimonials were backed with lab results.  People were being told by endocrinologists to lower their thyroid medications.  Diabetics were showing lower A1C's than ever before.  People suffering from lyme were finally experiencing healing. I was incredulous at the variety of illnesses that were experiencing improvement just from one product that worked toward stabilizing blood sugars and improving gut health.  There were people with joint pain. Inflammation. Autism. Epilepsy. Seasonal Allergies. Thyroid issues. Eczema. Fibromyalgia. Adrenal Fatigue. And so many more. And then my interest piqued nearly through the roof.  A woman with an anaphylactic reaction to wheat showed negative on her allergy tests and sat at Taco Bell epi pen in hand to eat a burrito!  No reaction.  The number of illnesses people were seeing improvement in was astounding!
Meanwhile, David's fungal issues had been escalating.  He's fought fungal infections ever since I know him.  The worst has been his feet.  A year or so before we moved to camp he finally went to see a doctor who said exactly what had been holding us off for awhile.  "You need an anti fungal, but they're so bad for you otherwise that as long as you can make it without, you probably don't want to take it." How's that for a "you're going to suffer one way or the other," kind of diagnosis.
His feet were so itchy with lots of visible white scaly areas.  The year before we moved here, his skin started reacting everywhere.  It was often itchy, but after getting out of the shower he would nearly go crazy because he just itched everywhere.  Scratching hurt!  We thought it was his body wash.  We tried switching laundry soap.  Nothing helped.  After we lived here a year or two, it got so bad that as soon as he scratched his arm once, huge red welts appeared immediately.  When he was drywalling the basement, his eyelids grew red, bumpy, and irritated.  We thought it was the drywall dust, but it didn't go away.  Sometime in 2013 a bunch of staff were doing a no sugar challenge for one session.  David was one of them.  Interestingly, he noticed his itching decreased.  Early in 2014 with his eyes looking like something akin to alligator skin, he said goodbye to sugar.  Because he eats so many meals at camp, it would have been difficult to do a radical diet switch eliminating sugar sources such as white flour.  He stuck to the basic no refined sugars rule and, since he was planning on a long haul, allowed himself small amounts of maple syrup and honey.
Things got a little better.  He was a little less violently itchy and his eyelids got a little better although red spots still cropped up around his eyes after many meals.
Adam and I had a few bad months with strep and when I was in the hospital delivering Liam, Adam reacted to his antibiotic.  He ended up on steroids to help alleviate a bit of joint swelling in his knees and to calm the enormous hives that covered his body.  That summer he developed ring worm a time or two.  It wasn't until the next year when we were learning about Liam's food allergies that we started to put pieces together.  We listened to teaching by Diane Craft, who said that antibiotic reactions often mean your body is so full of fungus it cannot handle one more round of antibiotics.  We did as she suggested and put Adam on a no sugar diet for two months coupled with probiotics three times a day and this anti fungal two times a day.  The ringworm disappeared and never returned.
In September, David decided to give Plexus a shot. Because it was more difficult to change his menu, we thought Plexus might help compensate for a few reasons.  One, the Slim was designed to help your body keep blood sugar levels stable.  Definitely a plus since yeast thrives on sugar.  Two, the ProBio 5 has grapeseed extract in it, a powerful anti fungal.  Three, for whatever reason, people were having lab documented results and we wanted them, too.  We ordered. Very quietly. Because we were pretty sure it wouldn't change anything and this was probably just another one of those things.
But, boy, were we ever wrong.  I noticed David wasn't going crazy with itching after his showers anymore. By the end of two months, something amazing had happened.  David wasn't scratching his feet all evening long.  In fact, he rarely scratched them.  Prior to Plexus, he would literally sit and scratch them in misery most of the evening, often until they bled.  By now, the scaliness has mostly disappeared and the skin on his feet looks normal for the first time in years.  They don't feel like razors anymore either.  His eyes mostly healed and I never see welts on his arms.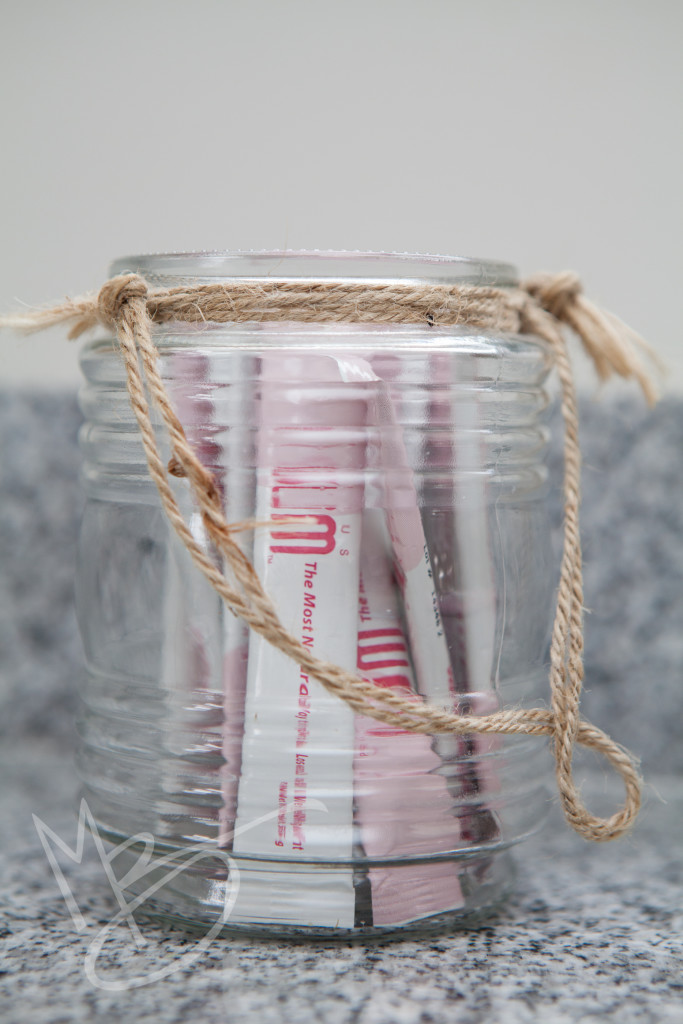 I started snitching his ProBio5 soon after he started, but I was too afraid of the other products. Slim contains stevia, a natural sweetener that isn't supposed to raise your blood sugar.  I'd only had a few encounters with it and each time, my body seemed to be confused and still release insulin and I ended up feeling sick.  But the ProBio? I loved it! Suddenly I noticed that Zara wasn't reacting to dairy as much as she had before.  My milk supply jumped and I wasn't having those sour stomach feelings in the morning.
I've always had low blood sugar issues, or at least for as long as I can remember.  On my first day of clinicals, we did our own fingersticks to learn how to check a patient's glucose.  Mine was fifty-two which pretty much threw my instructor into a panic.  We redid it and it was sixty-nine.  She was still convinced I should eat a donut and I was convinced I was fine.  I rarely had trouble, except that I had to eat a lot, until I had babies.  The year we built our house I had strep for three months and somehow, it felt as though I never could get my strength back.  The first time I ignored it because I needed to work, not go to the doctor.  By the time I went I had scarlet fever with the classic rash and strawberry tongue.  The doctor sent the nurses in to look at my tongue because they never get to see it anymore.

I had heart palpitations for months afterward. In retrospect, it was probably all the antibiotics and a yeast buildup.  I finally got better, mostly.  But the blood sugar issues stayed.  By the time I'd get home from church on Sunday I was frequently breaking out in a cold sweat, shaking all over, and sometimes things would start to go grey until I could get in the house and get some food on board.
After Liam was diagnosed with allergies, our diet took a significant shift in a  healthier direction.  We ate far more protein and fewer carbs.  I felt stronger and had fewer woozy moments.  Somewhere between Thanksgiving and Christmas this year, I must have overshot the sugar ratio and I could not get back on track.  It is not fun to be in the grocery store and feel the sweat, the shaking, and the grayness come when you are carrying a baby.  Adam has more than once needed to emergently run to the front for a twenty ounce Coke to keep me from falling out on the grocery store floor. When my friend Rachel ordered Plexus, I decided to get brave enough to try the other products.  I started the "pink drink," as it's often called, and Bio Cleanse and within days, felt astounded at my returning energy level.  By the end of a month I realized I hadn't had a blood sugar crash once!!!!!!!!  Eating a breakfast of pancakes has always been enough to put me flat on the couch for hours because of the sugar overload on an empty stomach.  We switched to these almond flour pancakes that are literally packed with protein.  I even added natural peanut butter made only with peanuts and sea salt, and kept the maple syrup to the barest minimum possible without actually having them stick in my throat and still, I'd feel a little woozy an hour later.  It seemed my body would read sugar and send five times too much insulin coursing into my bloodstream. Now that I'm on Plexus? Not a blip!
What surprised me most initially was that I didn't get sick on the Stevia.  Then the happy surprises just kept coming.  Zara threatened to have more food intolerances than Liam did.  Occasionally when I nursed her, she'd fall asleep and milk would run out of her mouth onto her cheek and she'd sprout a hive where the milk touched her skin.  I was pretty careful about dairy because one serving size for me was enough to give her cold symptoms for days.  Other than that, I couldn't pinpoint the culprits except maybe almond … an absolute mainstay in our diet since Liam tolerates it well.  She seemed fussier on days I consumed more gluten.  I gave her gluten free baby puffs and she got very fussy and had loose stools.  No.  Surely not.  She couldn't react to rice.  I stopped them.  She got better.  I tried three more times, always with the same results. She also reacted to apples.  If you've ever gone gluten free, tell me how to live without almonds, rice or apples.  The ProBio for me seemed to help her with the dairy.  After I started the Slim and Bio Cleanse, I suddenly noticed I could eat anything I wanted and Zara was fine.
I started sleeping better instead of tossing and turning, trying to fall asleep or stay asleep.  Mornings may never be my favorite time of the day since I'm a born night owl, but I love that now after a few minutes, I actually feel awake instead of hanging groggily over my cup of coffee trying desperately to get my brain into full on mode!  It wasn't until the end of January that I realized I wasn't dealing with my annual winter SAD symptoms for the first time in my adult life!  But maybe the best gift of all happens when we finish school and start gathering up all the coats and boxes for one of our weekly town marathons and I realize I'm not shaking and exhausted before I even get out the door.  No, that's not the best gift.  The best gift is that for the first time, Adam is not having a six week slump in his grades that I always thought was winter doldrums and am now realizing may have been a reflection of his Mom's winter depression.  The very best gift is feeling like I am becoming a much more functional, present mom instead of an exhausted, just barely surviving, can I make it through this day mom.  That is the best gift!
We all know that as Mom's we tend to take care of everyone else and forget to put priority on our own health.  Now that I'm getting better, I'm beginning to see how much my health affects the rest of my family.  I can keep going, I always said.  And maybe I could.  But given a choice, I'll choose being able to give my family the best I can give.
Do I think everyone needs Plexus? No.
Do I think probably more people out there are feeling crummy just like I did and wondering what is wrong and wishing they could find help? Yes!
Do I expect to take Plexus products for life? Not really.  I can't see into the future, but I expect that after we've given our bodies time to heal, we'll only need a Probiotic.  I expect most everyone needs a good probiotic of some kind unless they are privy to a year round garden of organic produce grown in soil with numerous amendments.  I could talk about why I think our food today doesn't feed our bodies well, but that's a long story.

Do I think Plexus is a miracle cure? Not at all.  I do think, however, that many illnesses have an underlying relationship to the overload of sugar in our body and our propensity toward fungal overgrowth given our modern day diet and our frequent antibiotic usage.  And that is why I think so many people are finding healing through one product.  When blood sugar levels get stabilized and yeast is sent out the door, your body has a much, much better chance at fighting whatever it is that you are fighting!
I never planned to sell Plexus.  I just wanted David to get better.  Then I wanted to get better. When something this big happens, I can't keep it to myself. I'm sharing in hopes that maybe someone else can find help! If you are looking for something like this and have questions, I'd be so happy to try to answer them or point you in the right direction.  And if you have your own story to share, I'd love to hear it in the comments section! Want to try it for yourself? Click here if you're interested.
Cheers to good health!