Zara is so very busy right now.  Her attention span is gradually lengthening by seconds, but it still feels like a blip before she moves on to the next thing.  Just in the last few weeks she's started playing pretend play and it's so much fun to watch!  She feeds her baby cheerios before eating them herself, brushes her hair, rocks her, and then dumps her unceremoniously over the crib rail for a nap before coming out to find me with many gestures and frantic "be be, be be, be be's" until I figure out she needs her baby from the crib.
This favorite "be be" was a yard sale find I picked up years ago.  Zara completely ignored it until I replaced it's tattered clothes with this little outfit I sewed from scraps of her own.  She suddenly wanted to carry it around for a few weeks.  But as the summer progressed, the doll was often left behind.  I bought her a new doll and stroller, just in time for school to start in hopes that it would help her transition.  She had no patience for the box or the checkout line and we had to get the baby out as soon as we got to the van.  For two days, she played with almost nothing but the new baby.  Then suddenly, it got dropped into the toy box and she won't touch it.  But, the old baby is suddenly just fabulous again.  She plays and plays with it and even wants to sleep with it.
One day after she woke from her nap, I gave her the baby and followed her with my camera for a few minutes.  Seriously, probably five.  It is completely possible to have a million facial expressions (all positively adorable to your mom), pretend to blow your nose, pretend to bathe your baby with the same tissue, and then trot to the bedroom.  There you will laboriously crawl onto the rocking chair then figure out you need baby so you get back off and then find it impossible to get on.  So you crawl back on but don't have baby at which point Mom will hand you the baby.  But then in 3.2 seconds you'll throw the baby on the floor and start the process over.  After one minute and 45 seconds it's time to throw the baby in the crib.  After all, her hair have been brushed, she's been rocked and you just remembered there are books to read.
Oh, Zara.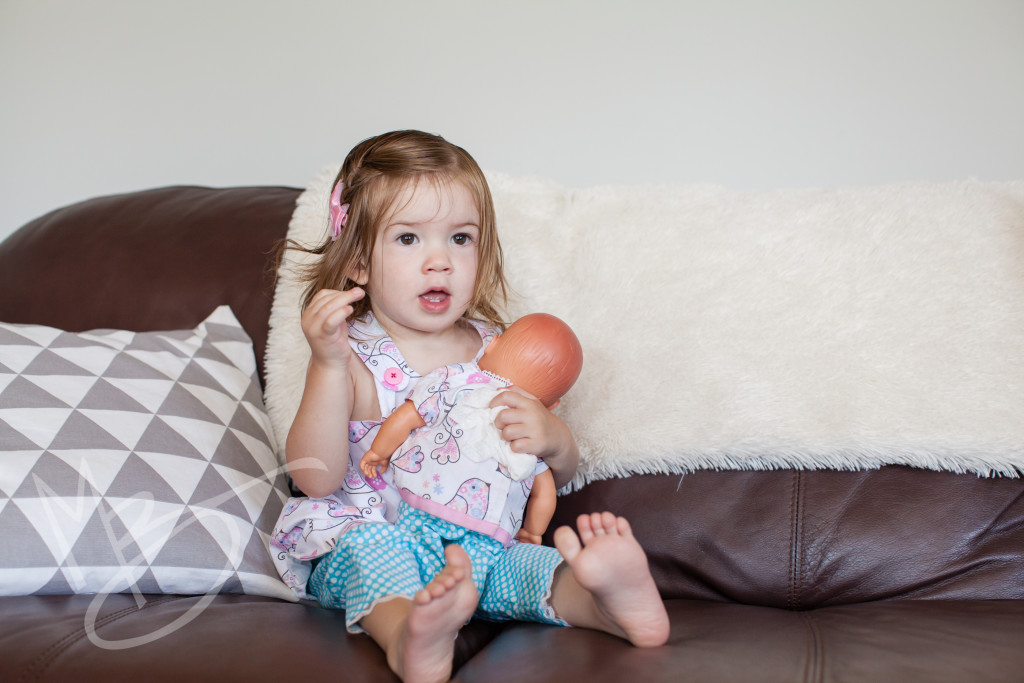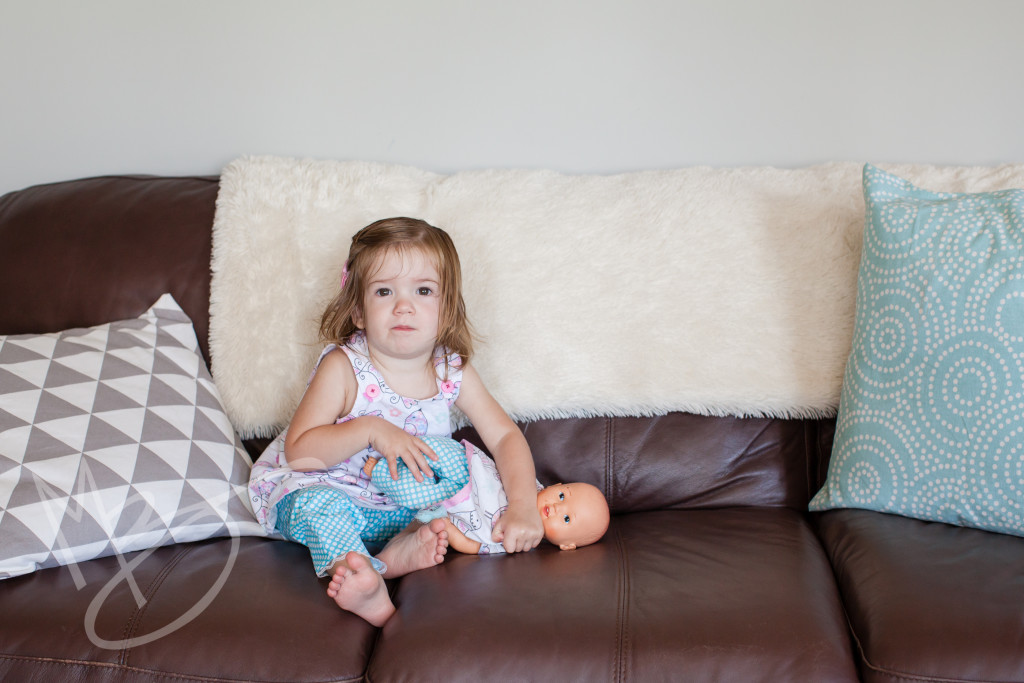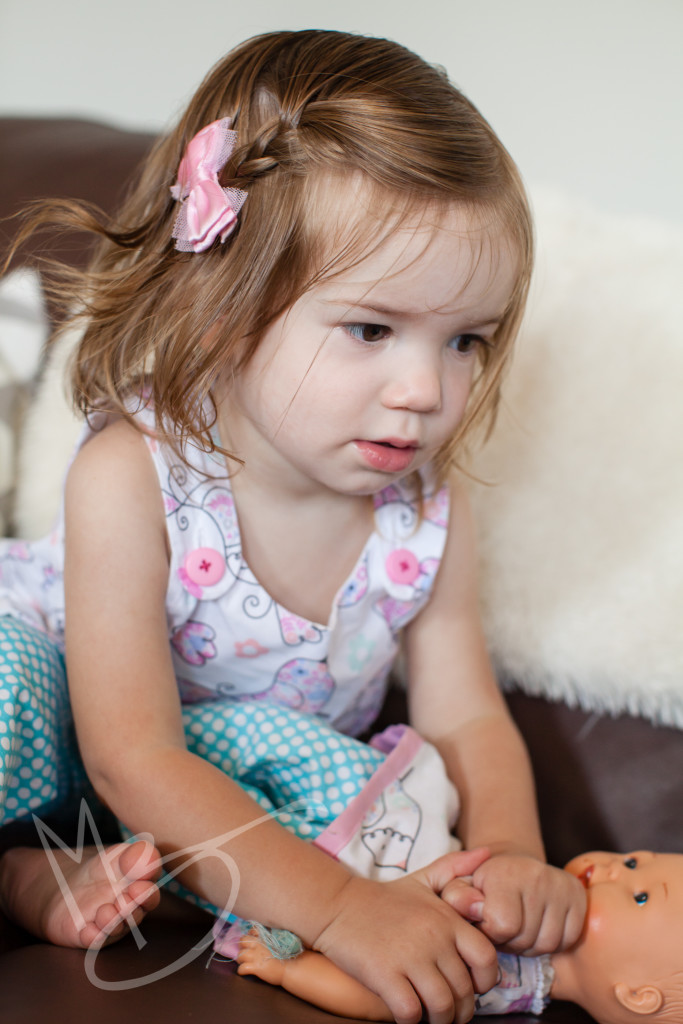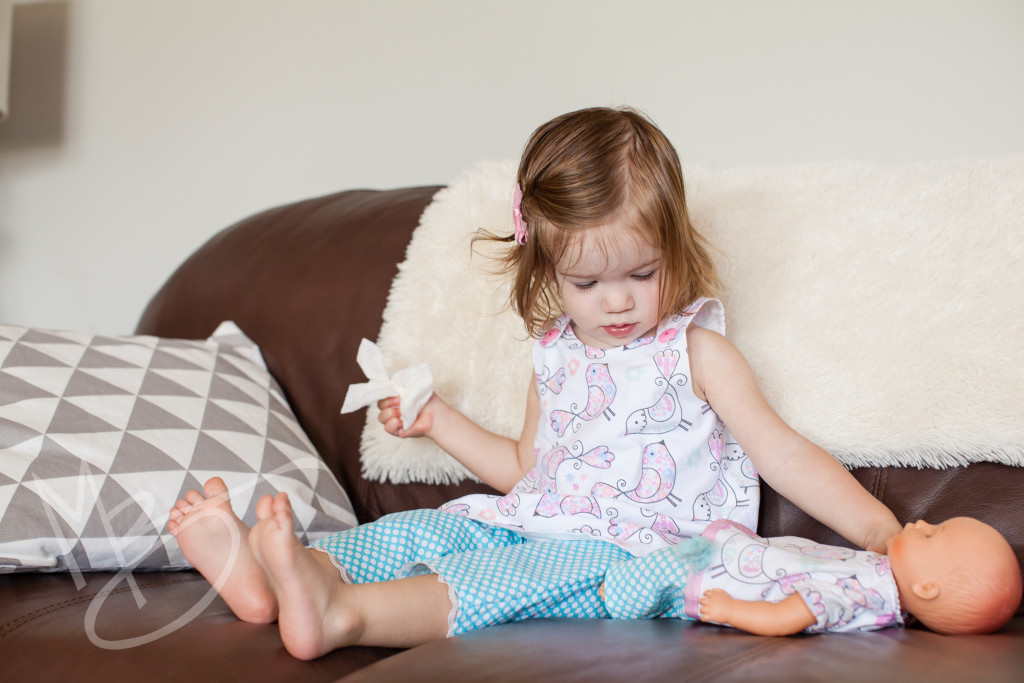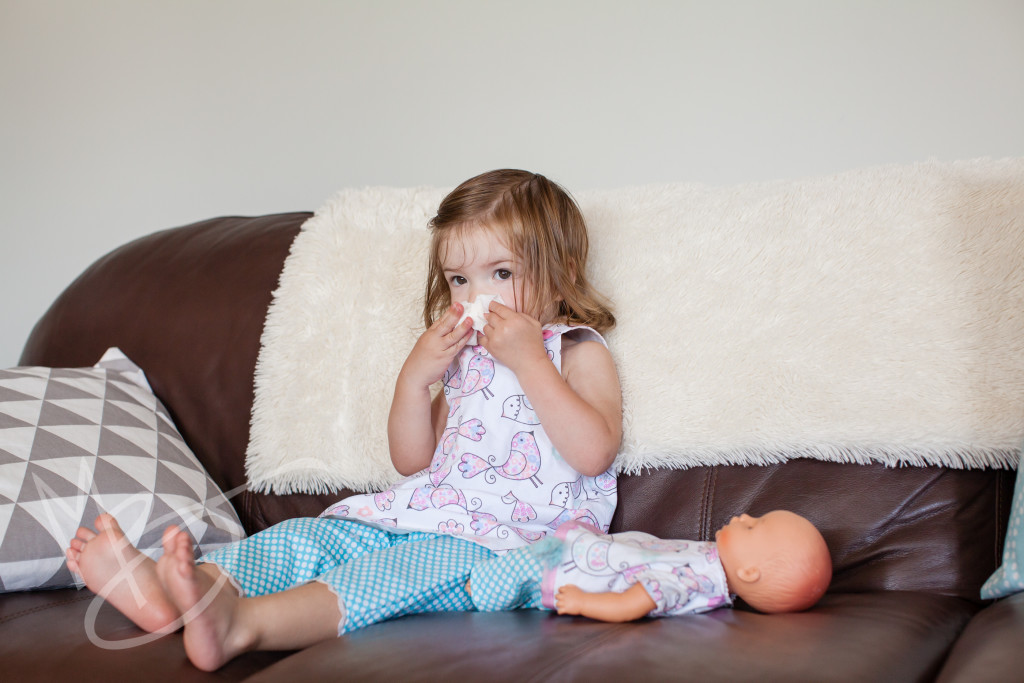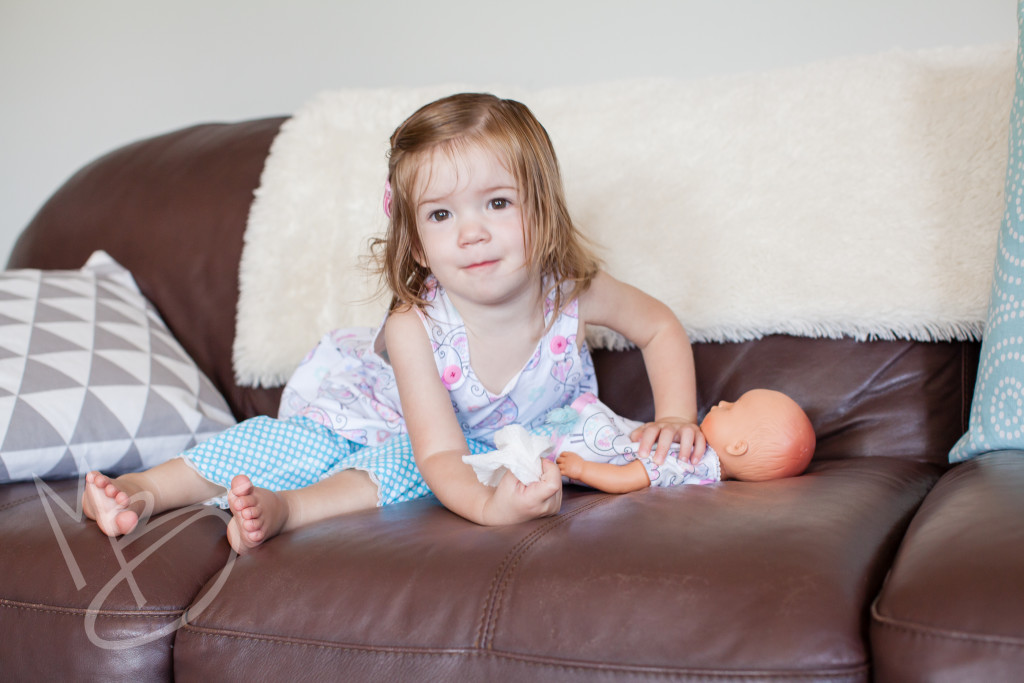 (I think I need to do something else.)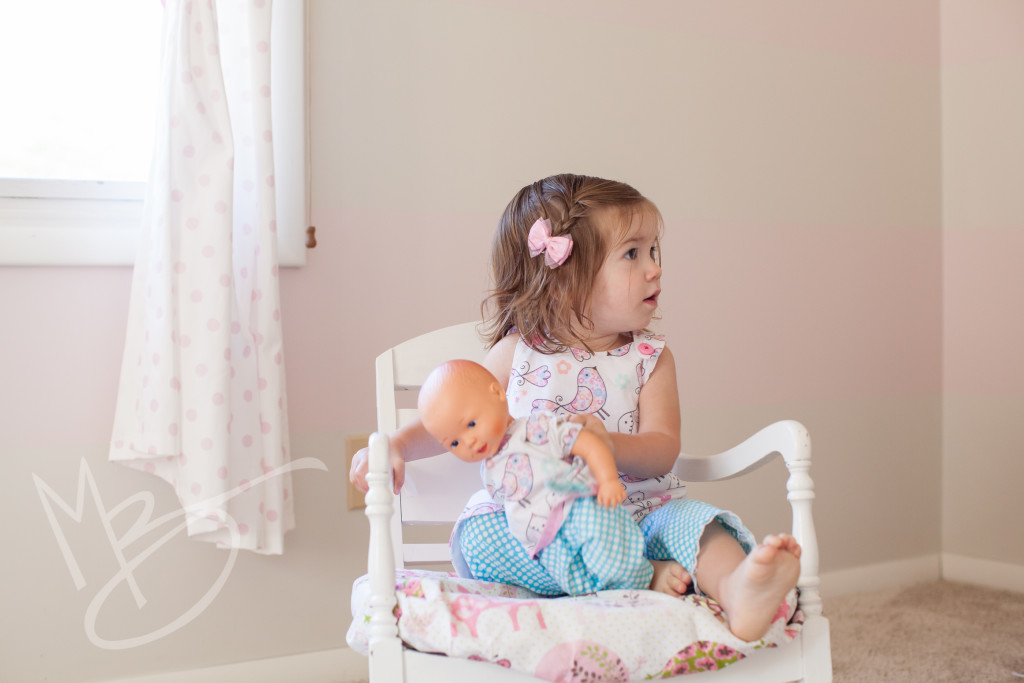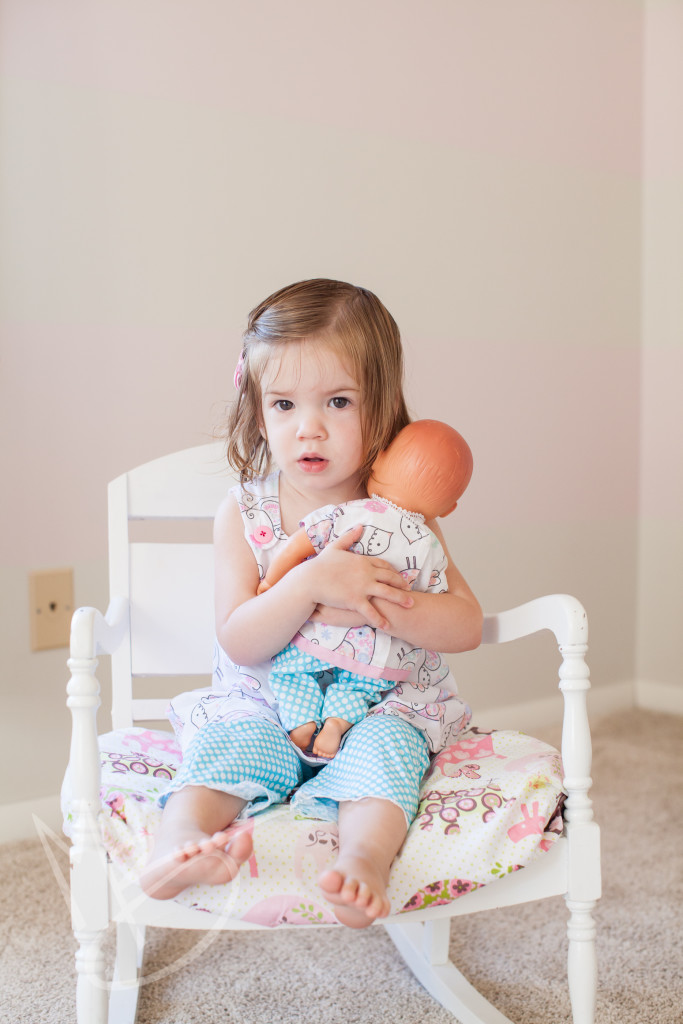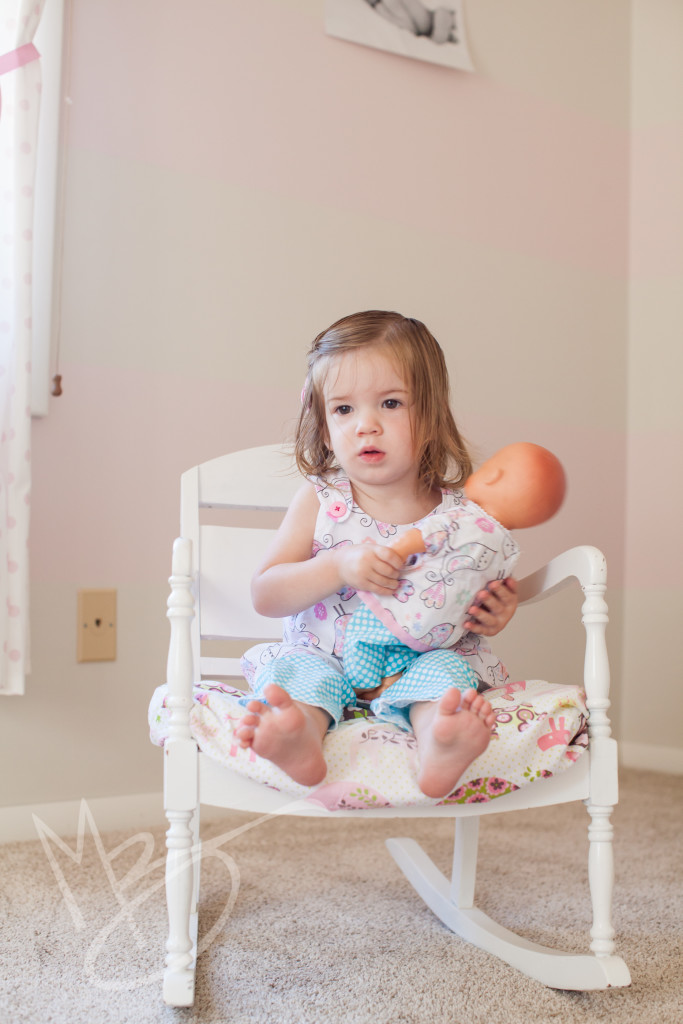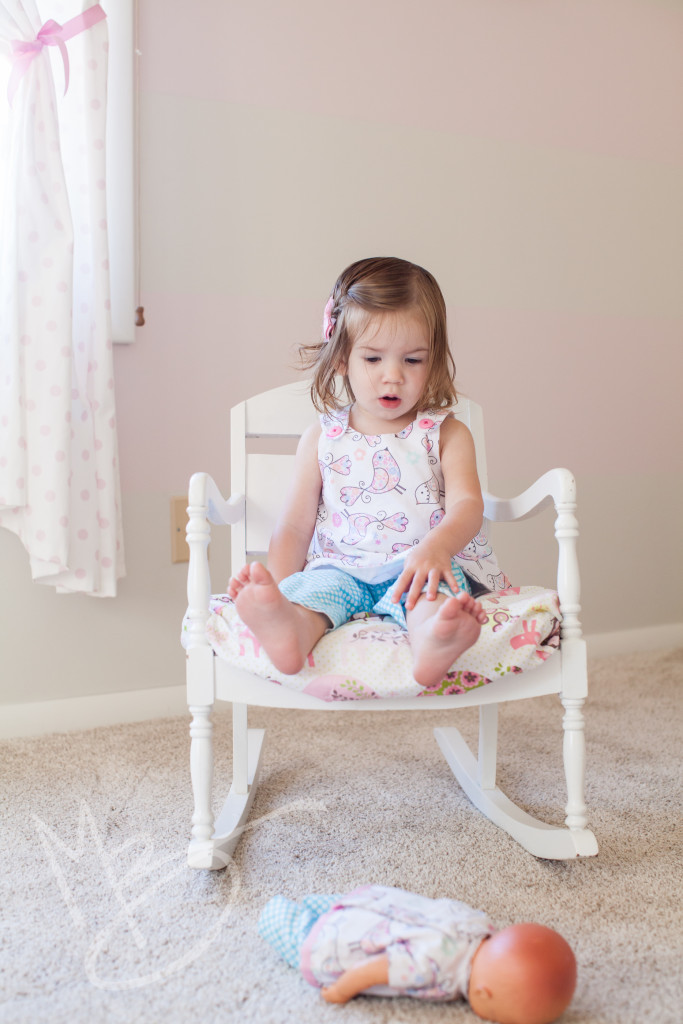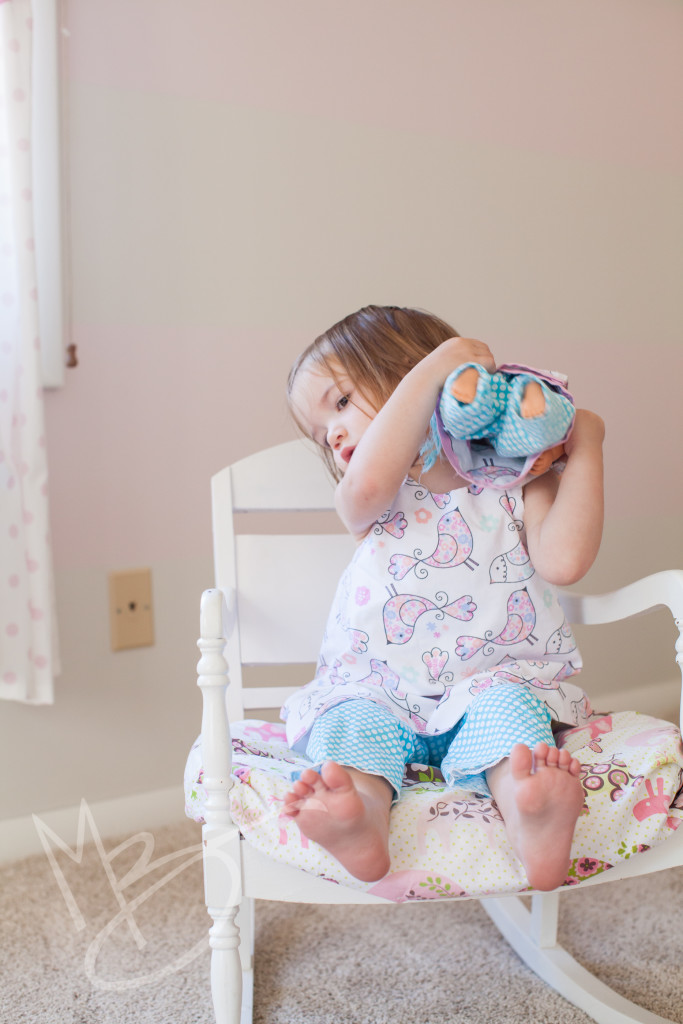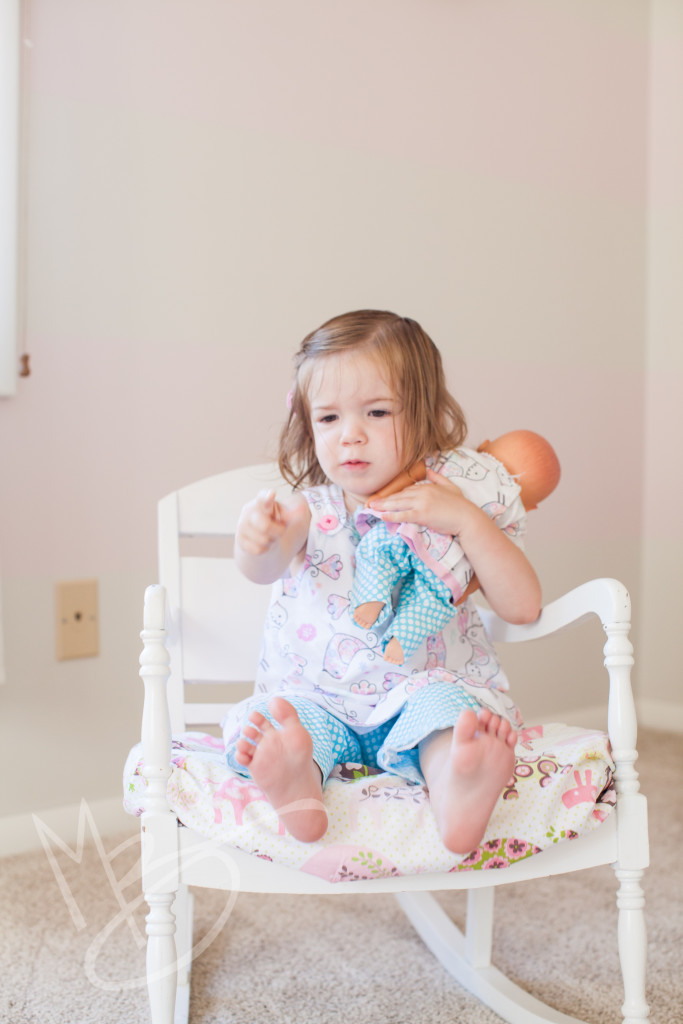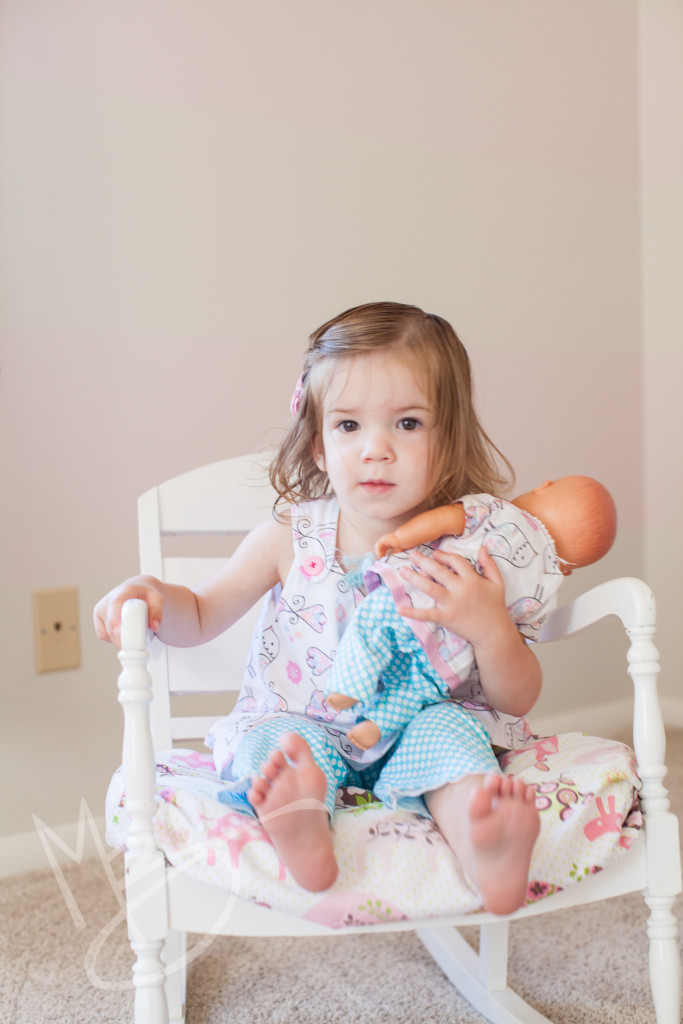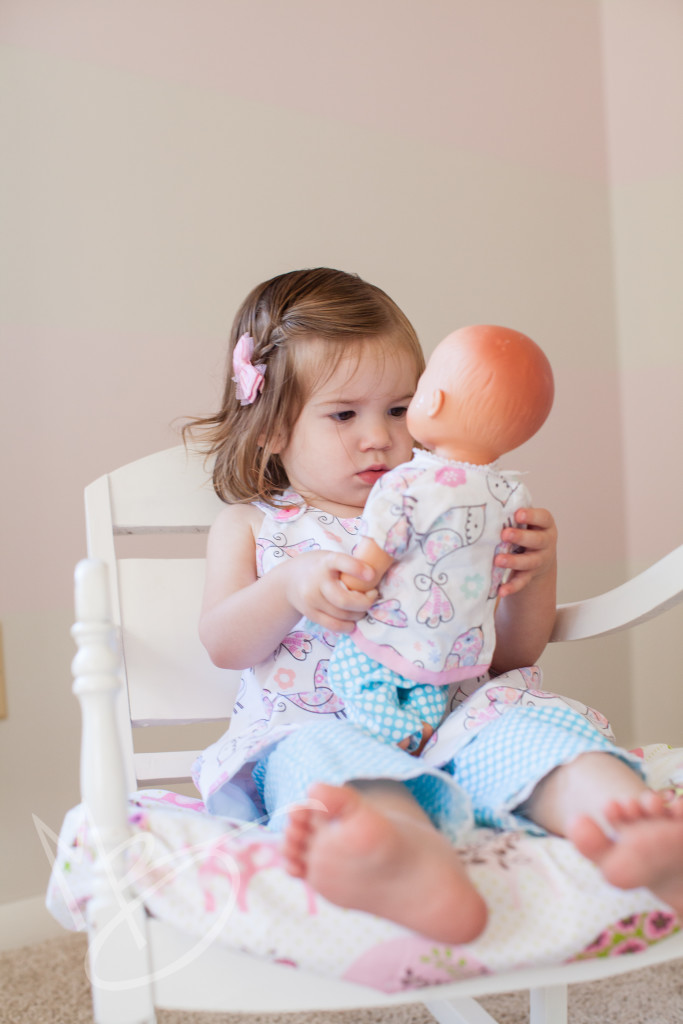 (Are your clothes clean?)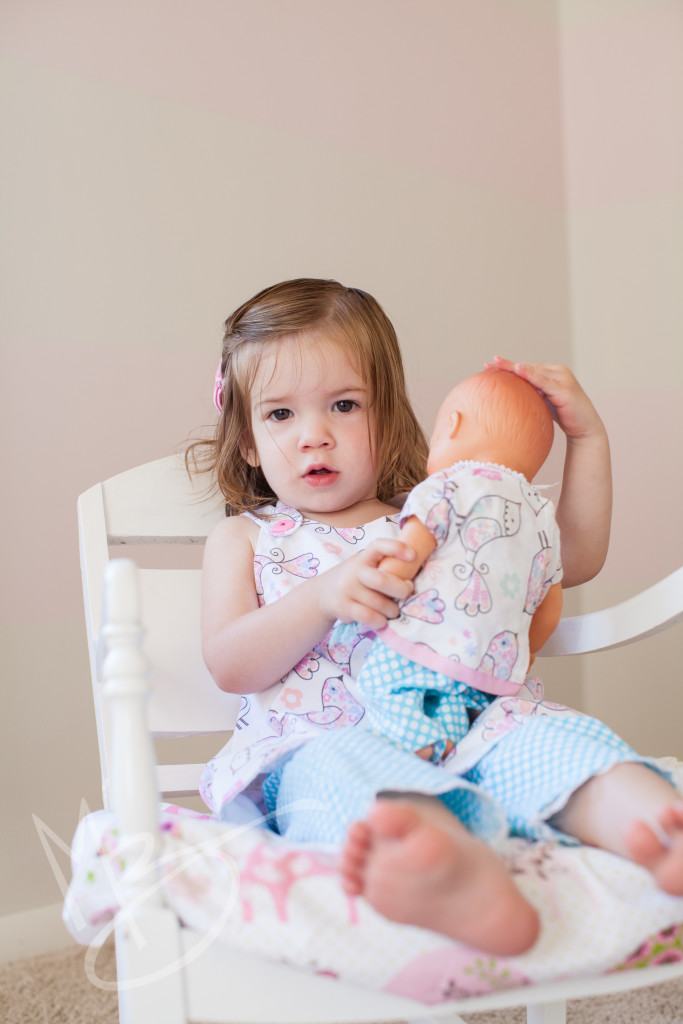 (I need a brush for her hair. Let me go get one.)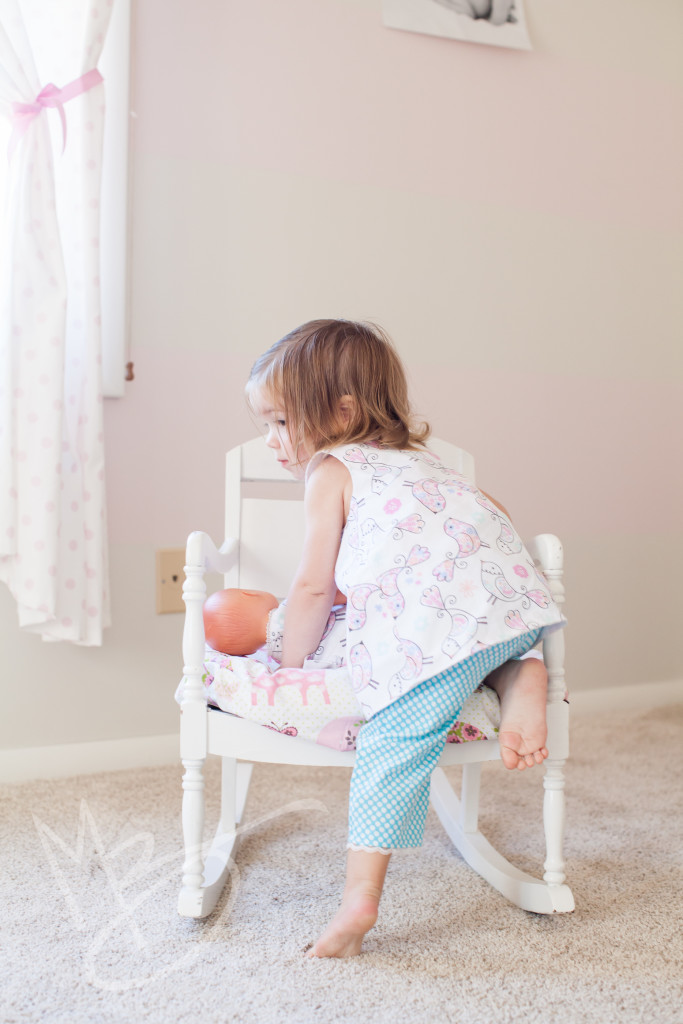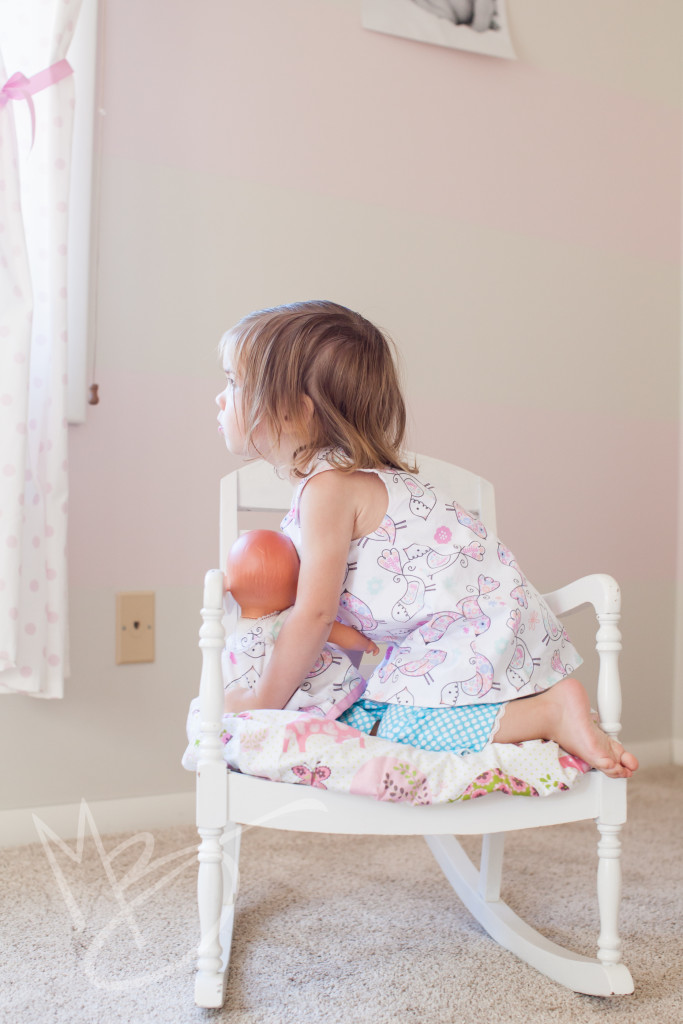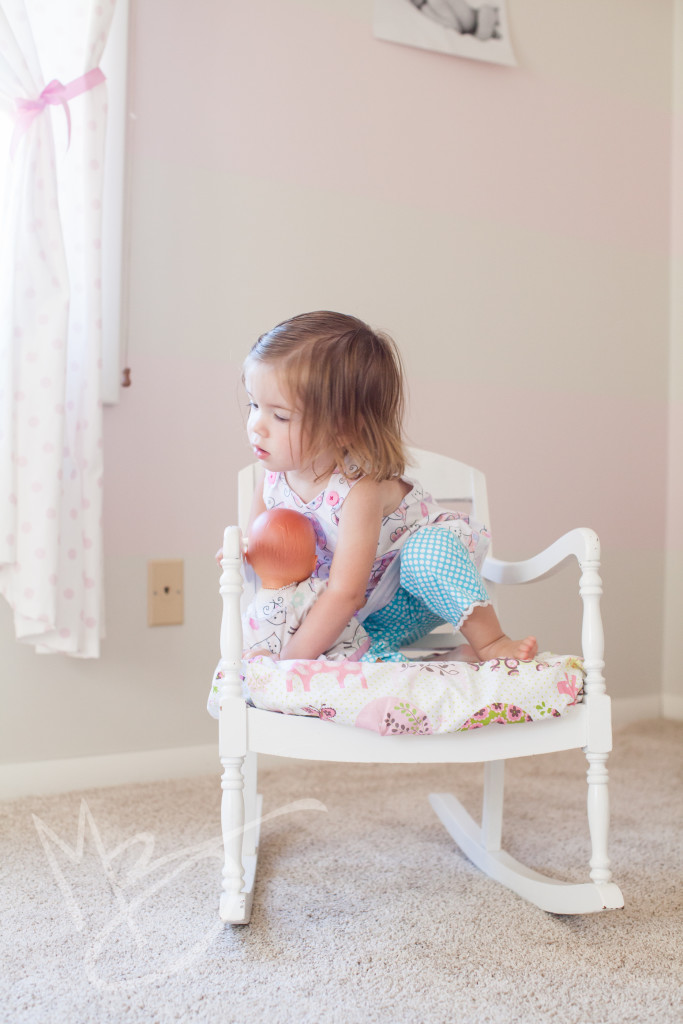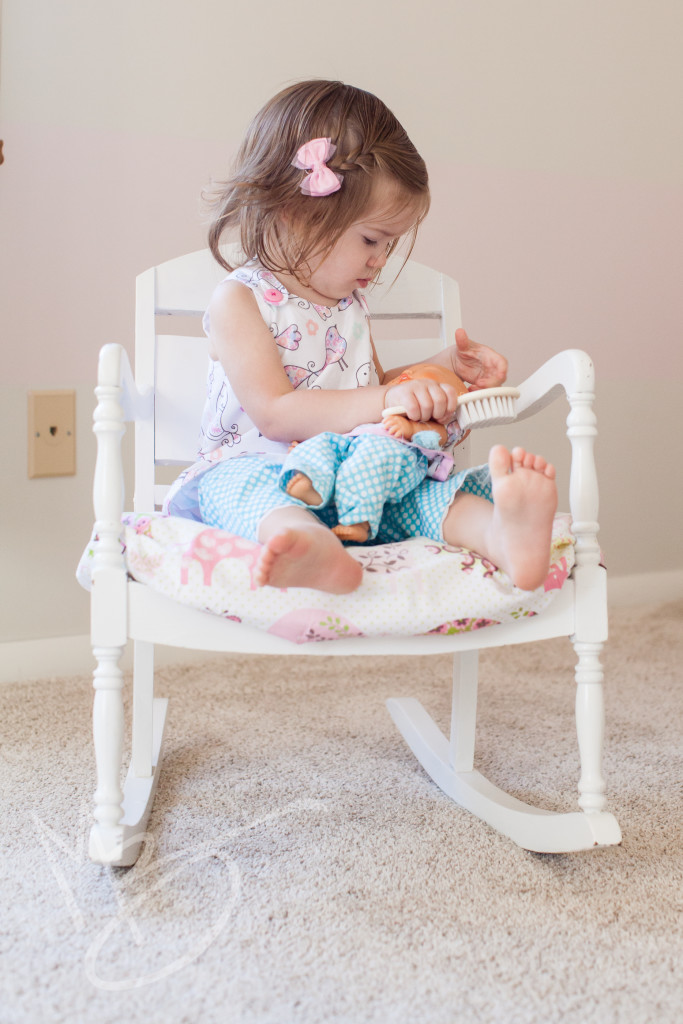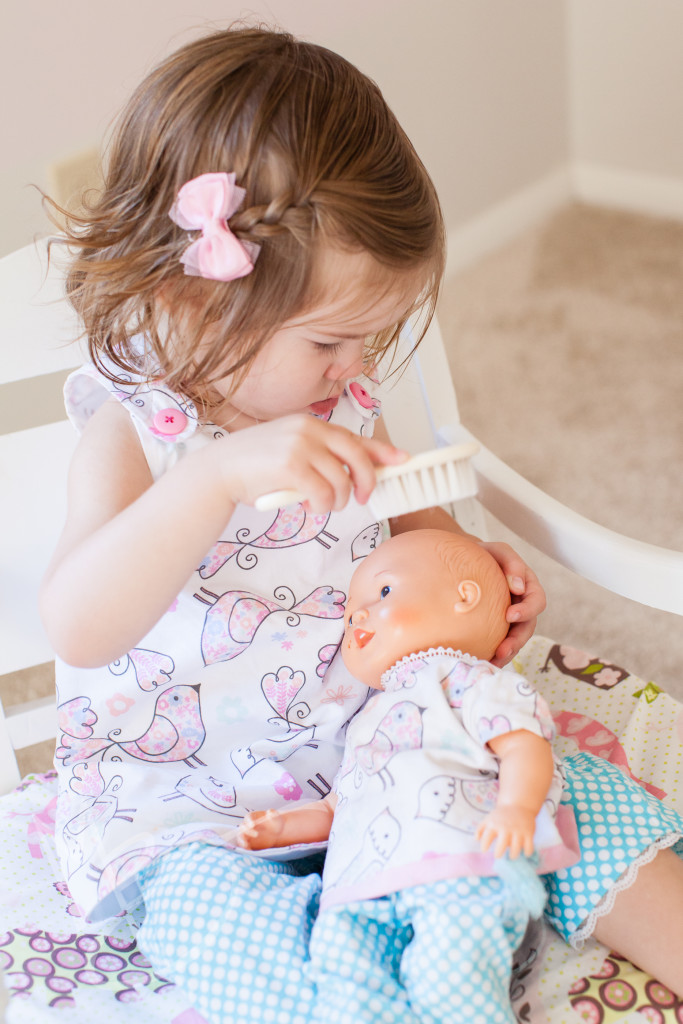 ( I really think you just need a nap.)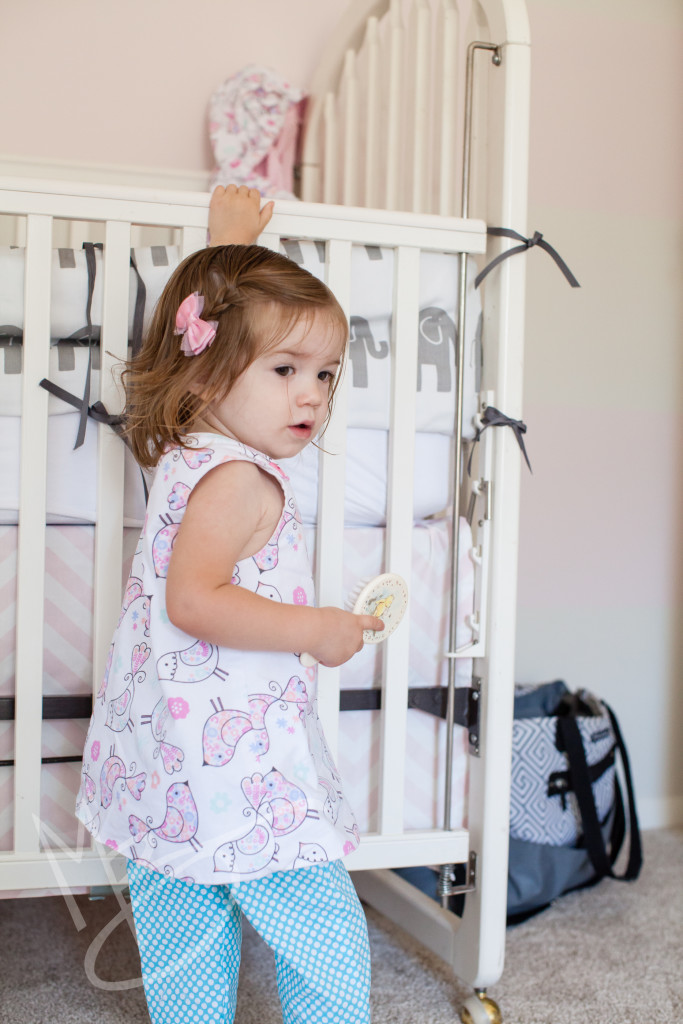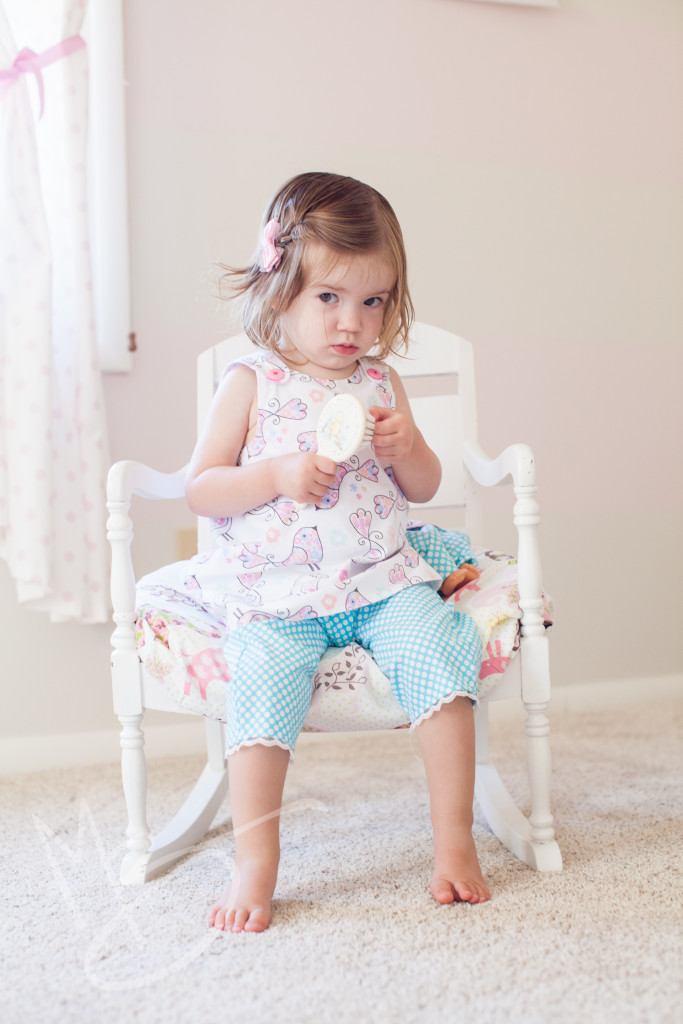 (I guess I'll just play with the brush.  No. Wait.  I need my baby back.)