Thanksgiving Reality Check
I decided to kick off our Thanksgiving week with a little dress up and stories. In my dreams we invited the cousins to join us. I had visions of fire building in the garden and a supper with similar foods to what they might have eaten. David reined me in with a gentle reality check. "Did you think about how hard you've been running? You're going to trash yourself and not enjoy the week with your family." He was right. But next year……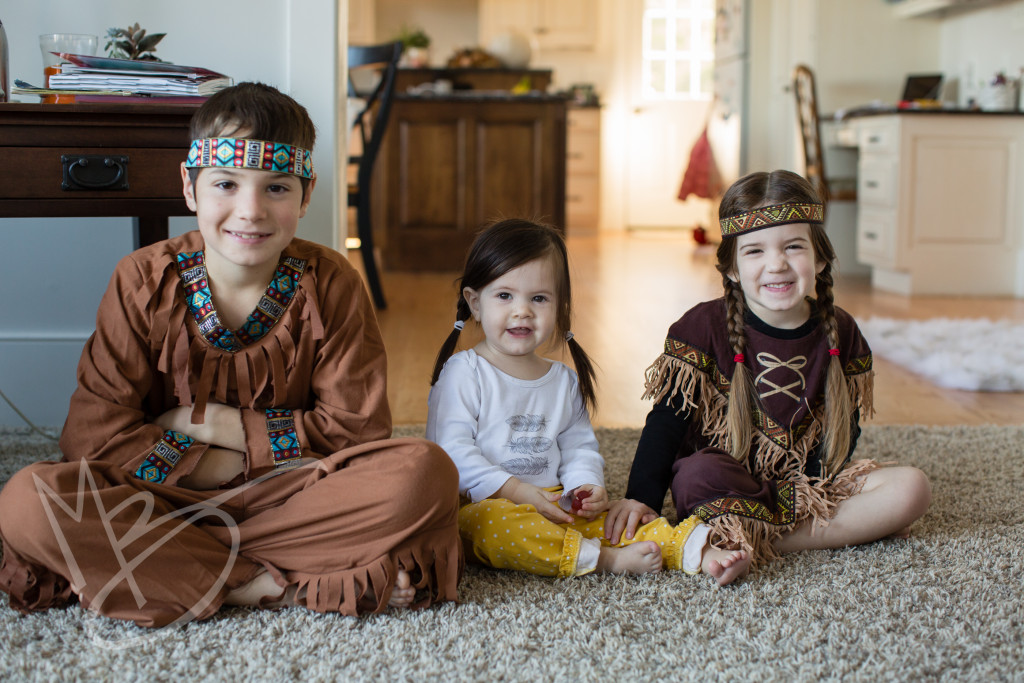 Between the piano tuner deciding to come today and staying for three hours and Bella's complete disbelief that we would dare to look at a book besides "Colors" it didn't exactly even look like the low key plan. But does it ever? And does it even matter?
Liam and Zara dressed up. We read stories. We imagined what it must have been like to be a Pilgrim. Pocahontas and I dashed to Walmart in our nicely heated Sienna to catch fish and I felt very grateful to be living in 2017.
Soft though. My goodness I feel soft. I also feel like I'm raising soft kids. The kids might rue this day because it will be a long while before I tolerate any words of complaint about work. I keep watching some of the current trends in parenting and feeling curious. Some of it makes sense. Some of it makes me wonder if we will see a generation of kids growing up who are surprised to discover that some things look like a lot of hard work and in order to be successful you have to dig in and work hard…even when it's not fun or doesn't come naturally. But I digress.
Back to Thanksgiving. One of my favorite thoughts about Thanksgiving was the way two completely different people groups came together, shared what they had, and celebrated together. I don't think I have to explain to anyone in America why that concept feels so powerful and healing. I always thought the Pilgrims invited the Indians to the feast. This was supposed to be the springboard for talking about gratitude and about laying down your differences and celebrating alongside others. Instead one of the books we read suggests that the Indians heard the commotion from the hunting, cane to see what was going on, and then returned with food and people. I feel a smidge disappointed with the Pilgrims. Why didn't they invite them instead of waiting on them to invite themselves????? Does anyone know if this is true?
Either way, it's been a great reality check. My gratitude list is a lot longer than it would have been last week. And even if we all act a little entitled sometimes, I'm so grateful I don't have to send boys to work in the field all day long at age seven!