Marvin and Martina first met at a Settler's tournament.  When Martina's friend sent her a text inviting her to come, Martina sent a text back saying, "Who else will be there?" Her friend answered with a list of names, the last two of which were Marvin Charles.  Martina never noticed the missing comma and quickly replied, "Who are Marvin and Charles?"
The rest, they say, is history.
Meet the now Mr. and Mrs. Marvin Charles!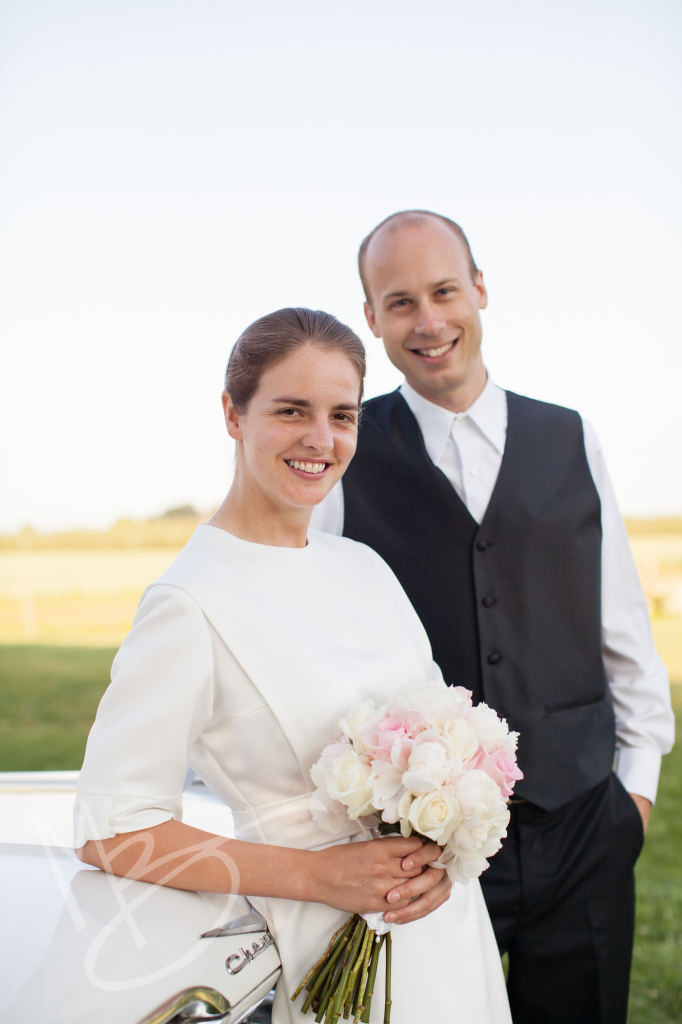 Martina's home is surrounded by lovely peach and apple orchards, the perfect backdrop for their wedding photos.  The day was filled with golden sunlight … one of those, "What is so rare as a day in June" moments come to life.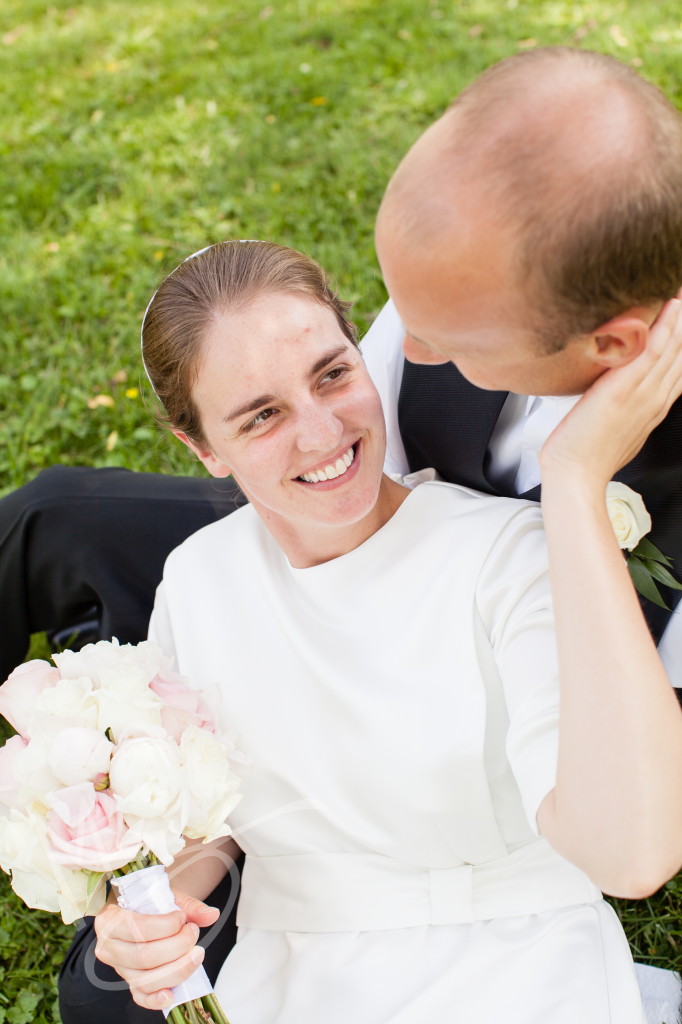 The reception was filled was exquisite peonies and pink roses! I wanted to live there!
Marvin borrowed his grandfather's '59 Impala for their getaway car. So fun!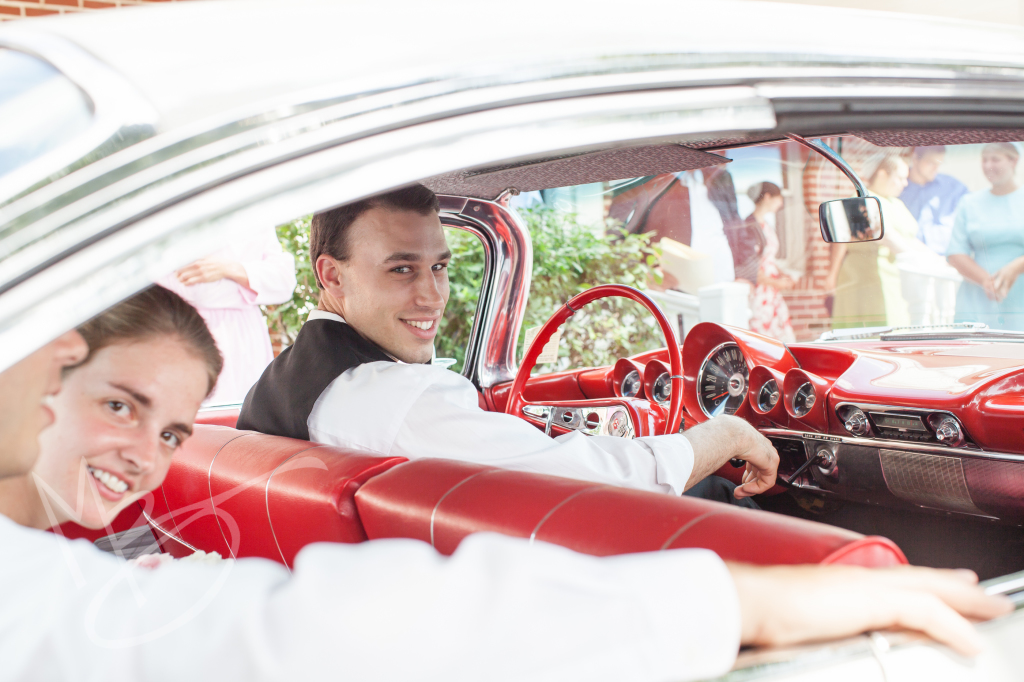 Wishing you many, many years of beautiful happiness!