Often when we meet up with Eric and Jeannine, we laugh again at how we met.  David noticed Eric's business truck outside a Subway when we were building our house and talked to him about doing some work for us.  Little did we know that one chance encounter would begin a strong friendship between our families.  I took Eric and Jeannine's family pictures three years ago, a week or so before we moved to Maryland.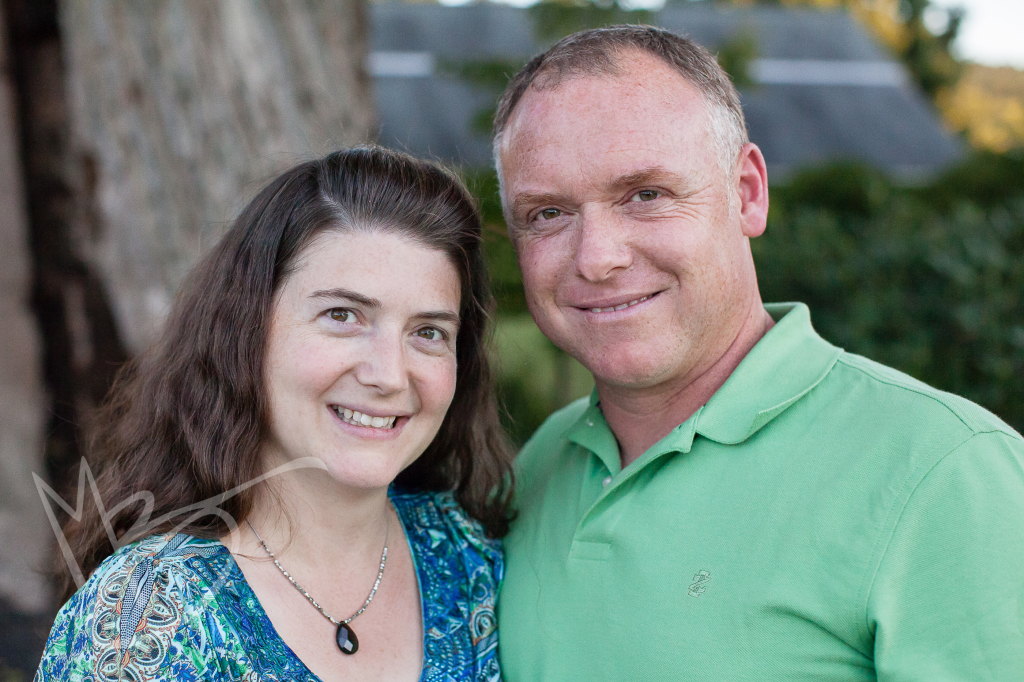 Their family is much the same … full of fun, laughter, and energy.  I love the way play is so much a part of their family.  If one person is getting a personal portrait done, you can bet Eric and the rest of the boys are probably throwing football.  Or then they're lighting fires with sunlight.  I love the way Jeannine celebrates the boys for who they are.  She teaches me so much about parenting well.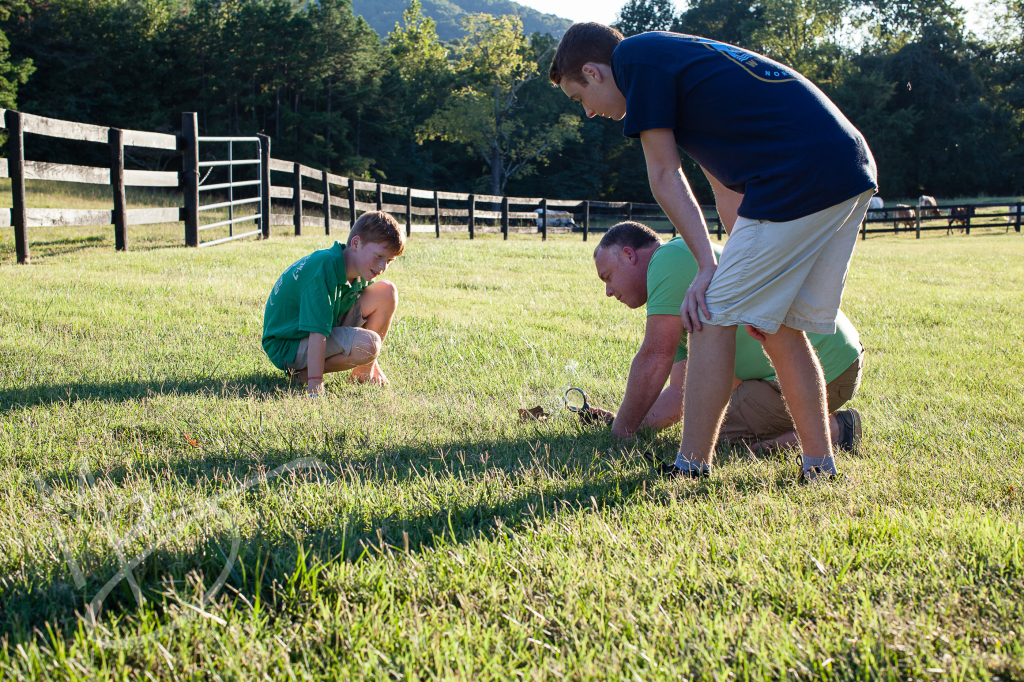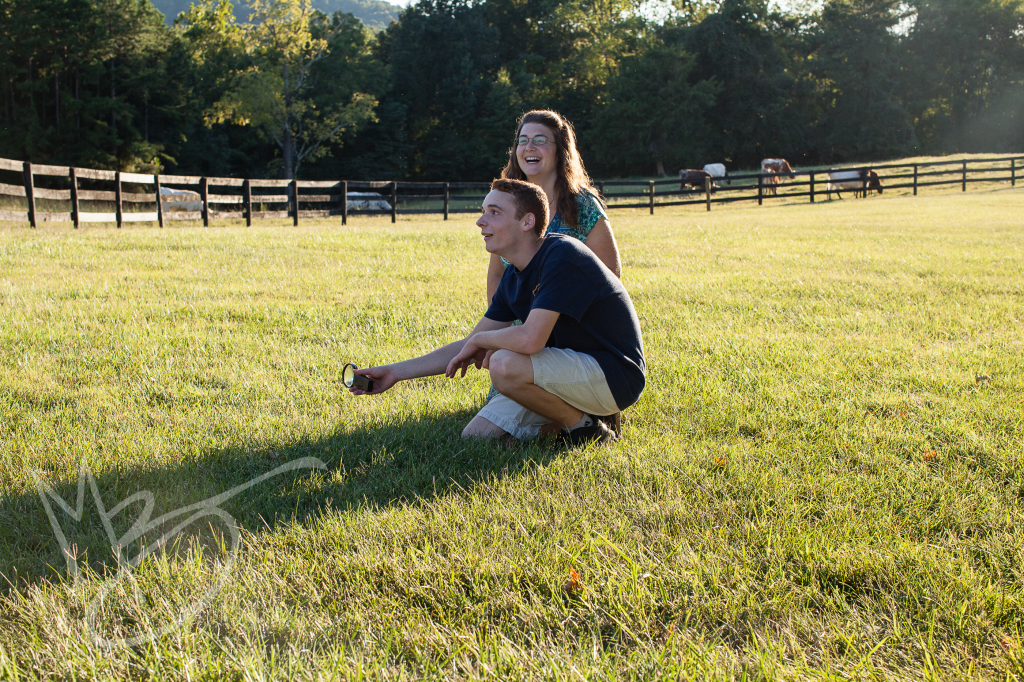 Channing's sitting on the chair we're planning to use? Pick up both.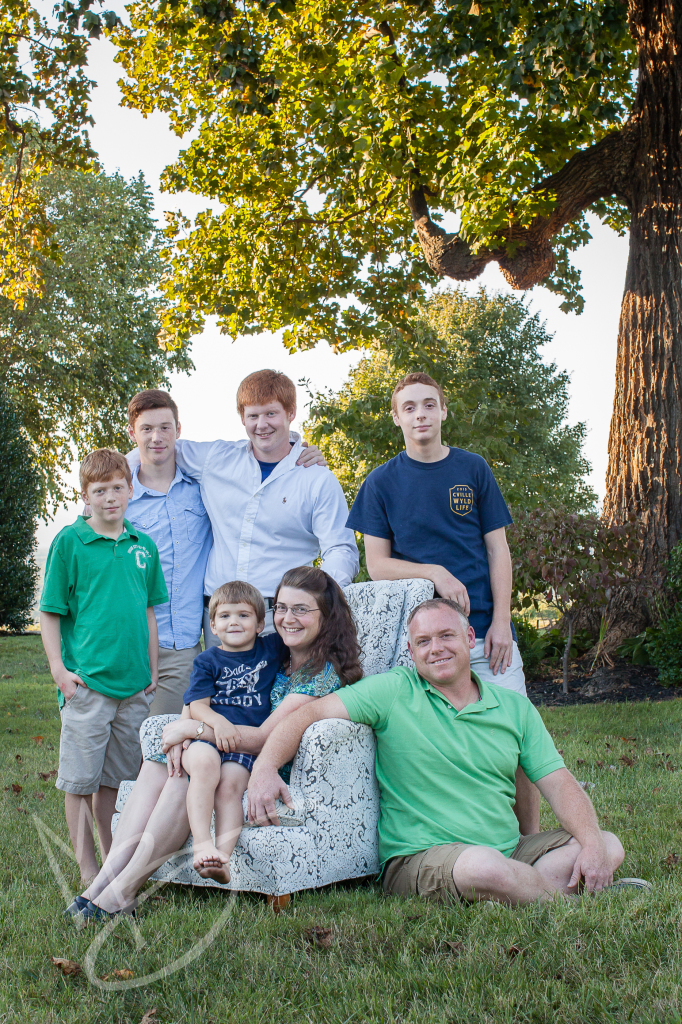 It's clear they have so much fun together.  While pretty much every Mama wants the perfect picture for her wall … you know, the one that's perfect in our minds … I'm convinced some day we mamas will look back at the pictures like this one and love them most of all.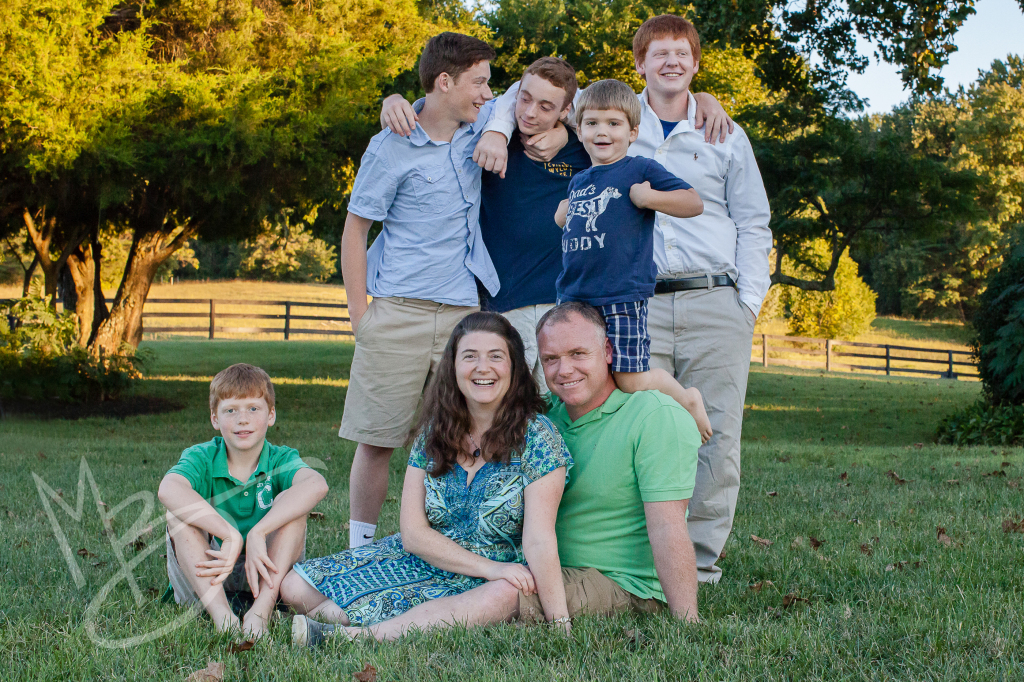 Eric and Jeannine have five handsome boys.  

Five handsome boys who love to have fun.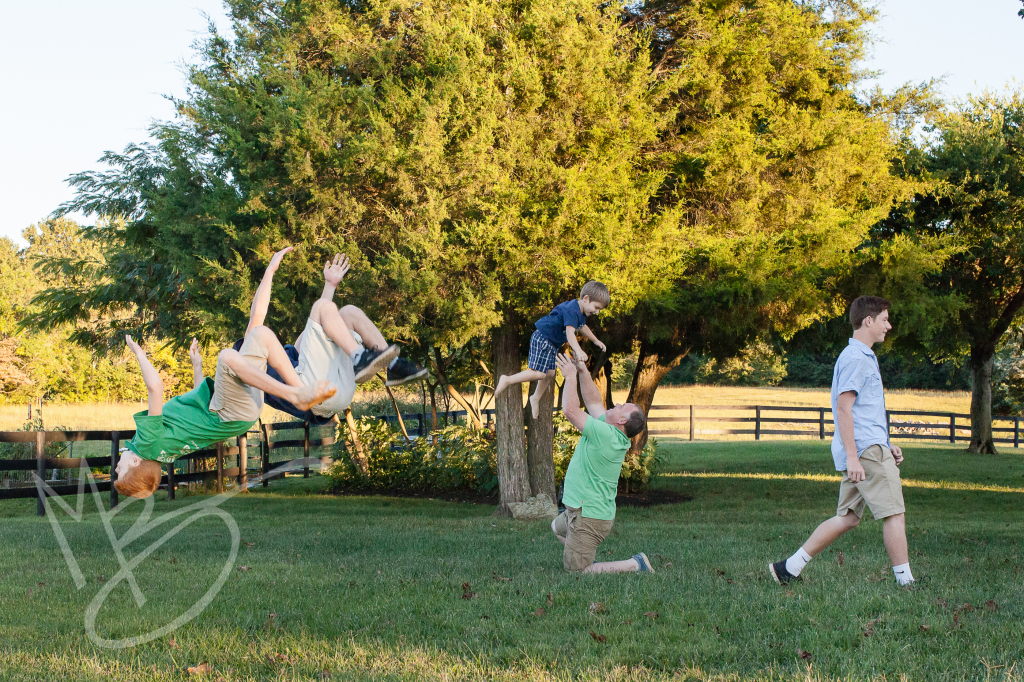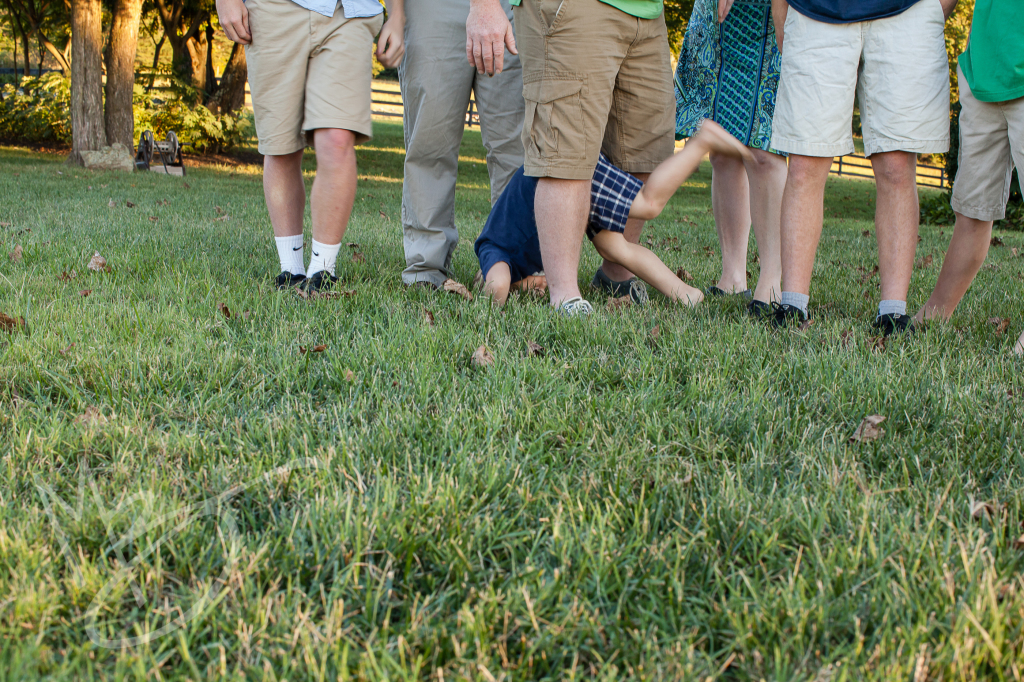 Three years ago we did a photo of the guys making a pyramid with Jeannine tucked safely out of sight since Channing was just a baby and perched on top!  This year he wasn't just perched on top.  He was standing up there!
Eric and Jeannine, keep loving and living well!